Important things to note:
SEN withdrawals are only available for institutional customers with a Silvergate business account
A SEN connection must have been established at Silvergate in order for the SEN withdrawals to be completed. Please reach out to your Silvergate Representative or submit a help ticket at https://help.paxos.com/hc/en-us/requests/new for further assistance to set up the Silvergate SEN connection
How to Withdraw to your Bank Account
After the SEN connection has been established, you will need to save the bank account information in your Paxos account settings page. Here's how to save the bank account information:
1. Select the "Transfer" button in the top right hand corner of the home dashboard, under "Wallet"

2. Select "USD" as asset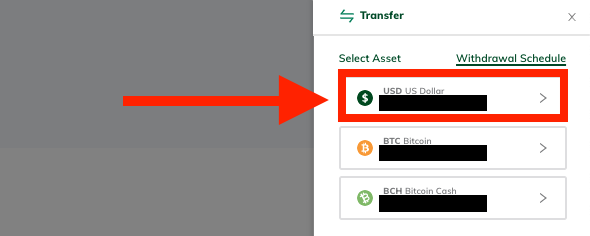 3. Click on "To Bank"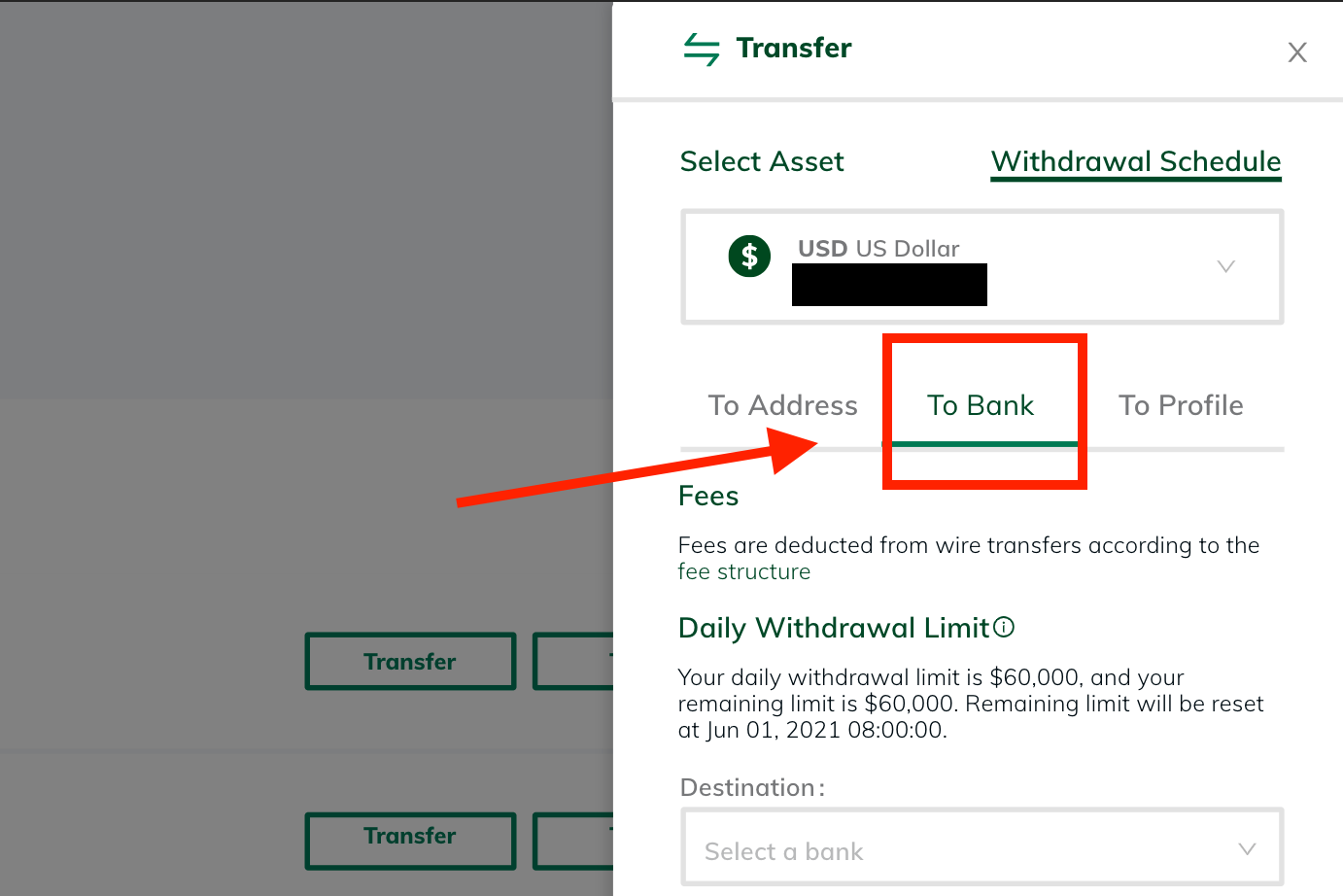 4. Under "Destination", select "Add New Bank"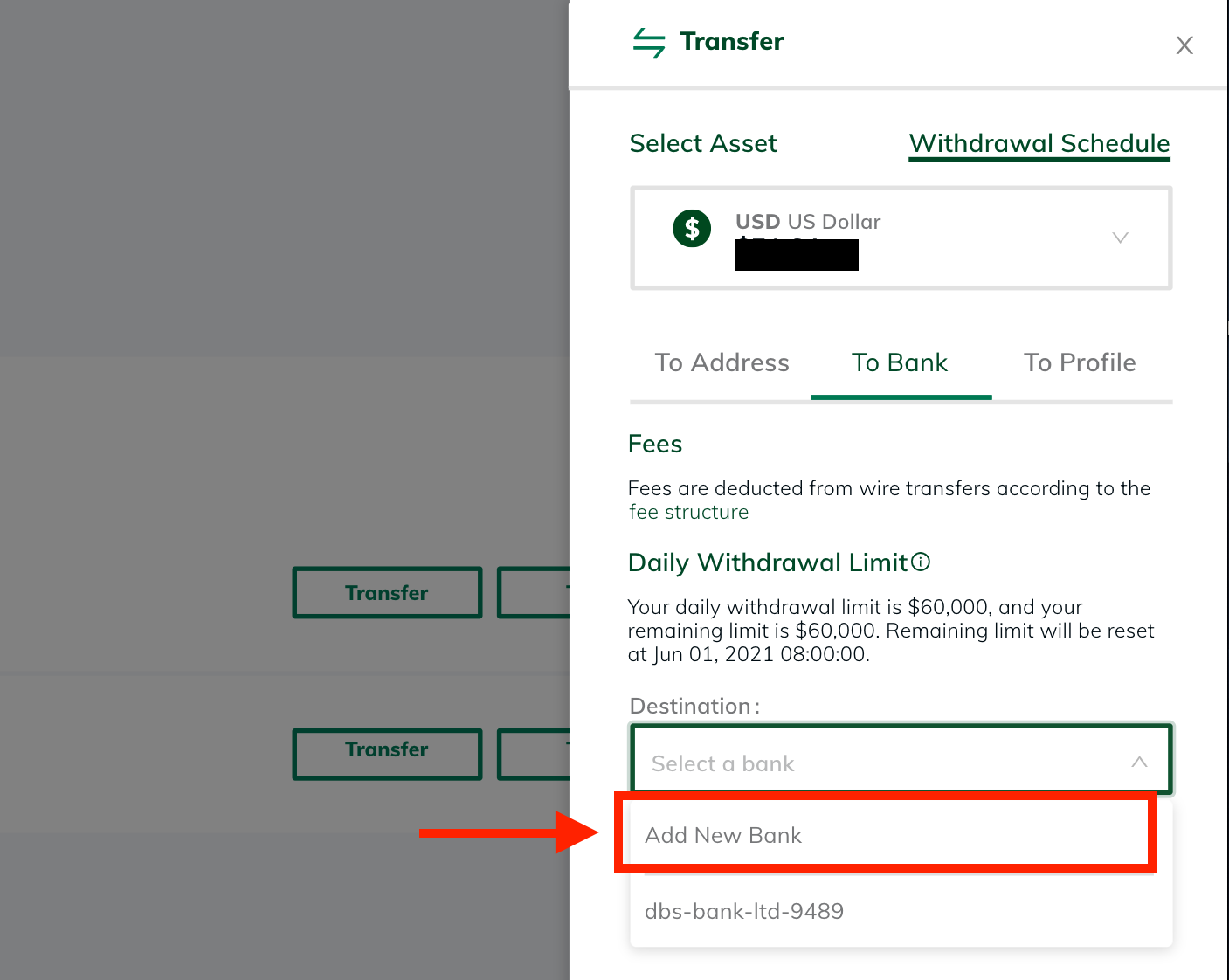 5. Under "Send Money To" dropdown box, select "SEN Account". Provide the full bank account number of your Silvergate account.
6. Provide the saved bank account with a unique nickname
7. Finally, now that you have saved your bank information, proceed to withdrawing
Simply go to Transfer > USD > To Bank and select the bank to which you want to withdraw. You will then be able to key in the amount you want to withdraw and see how much you will receive. Please note that once you click "Complete Transfer", the withdrawal will be requested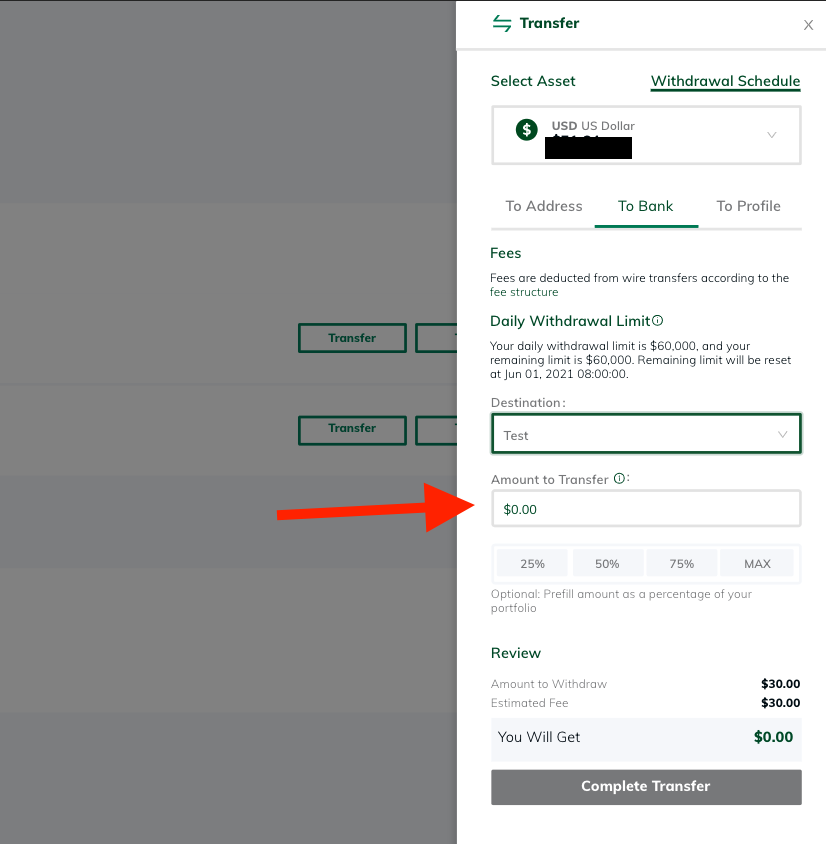 Note:
The daily withdrawal limit is set at USD $1,000,000 for individual accounts and USD $50,000,000 for institutional accounts.
There are no fees for SEN withdrawals