Paxos allocates gold automatically so that all PAX Gold (PAXG) tokens are allocated to specific gold bars at all times. Paxos will make an effort to allocate PAXG tokens to the fewest number of gold bars possible per unique Ethereum address. When customers are not allocated ownership of a full gold bar, they will own pro rata shares of bars as determined by PAXG token holdings. Paxos may also reallocate PAX Gold tokens to different bars from time to time in order to take into account transfers of tokens, new exchanges of tokens, conversions and other PAXG transactional activity.
If you are a Paxos customer and are holding PAX Gold in your Paxos Wallet account, visit the PAXG Allocation report page. Here, you can get your gold bar's serial number, brand code, gross weight, fineness and fine weight. This tool can be found in the PAX Gold tab on your account Dashboard.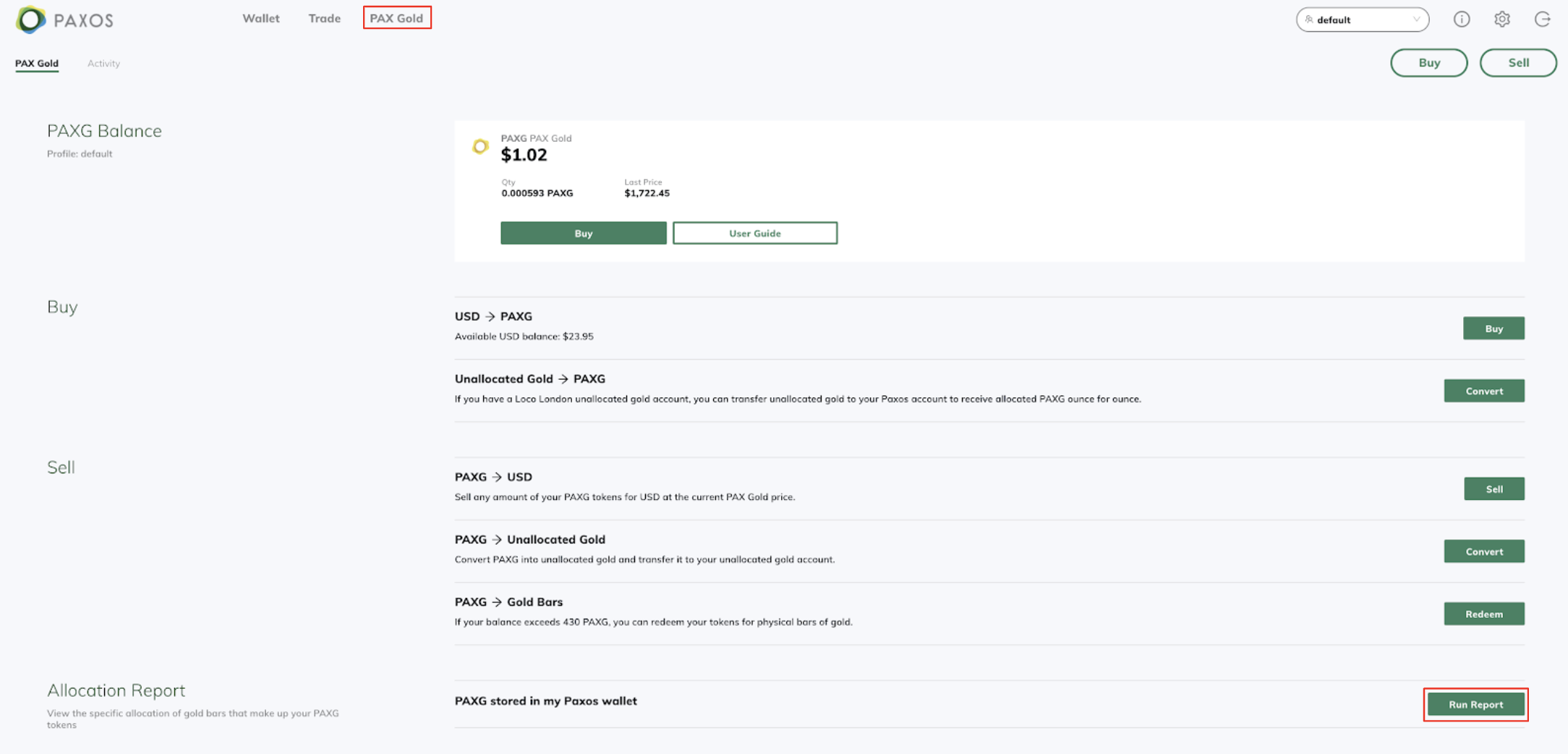 If you hold PAX Gold on-chain outside of Paxos, you can review details on your gold bars here. You just need an Ethereum address to look up your tokens.
Please note that the lookup tool used for PAXG tokens held outside of the Paxos Wallet may not always provide results for tokens held on exchange platforms due to unique wallet structures. If you ever wish to use the lookup tool, you can always send your tokens back to Paxos.