Overview
Follow these steps if you are interested in depositing Digital Assets held outside of Paxos to your Paxos account.
Kindly note the following supported Digital Assets:

USDP/BUSD
BTC
ETH
LTC
BCH

For PAXG, USDP, & BUSD we only support ERC-20 based tokens at this time. Please be very careful when depositing Crypto to your Paxos account.
Depositing Crypto
Sign into your Paxos profile and in top right corner select Deposit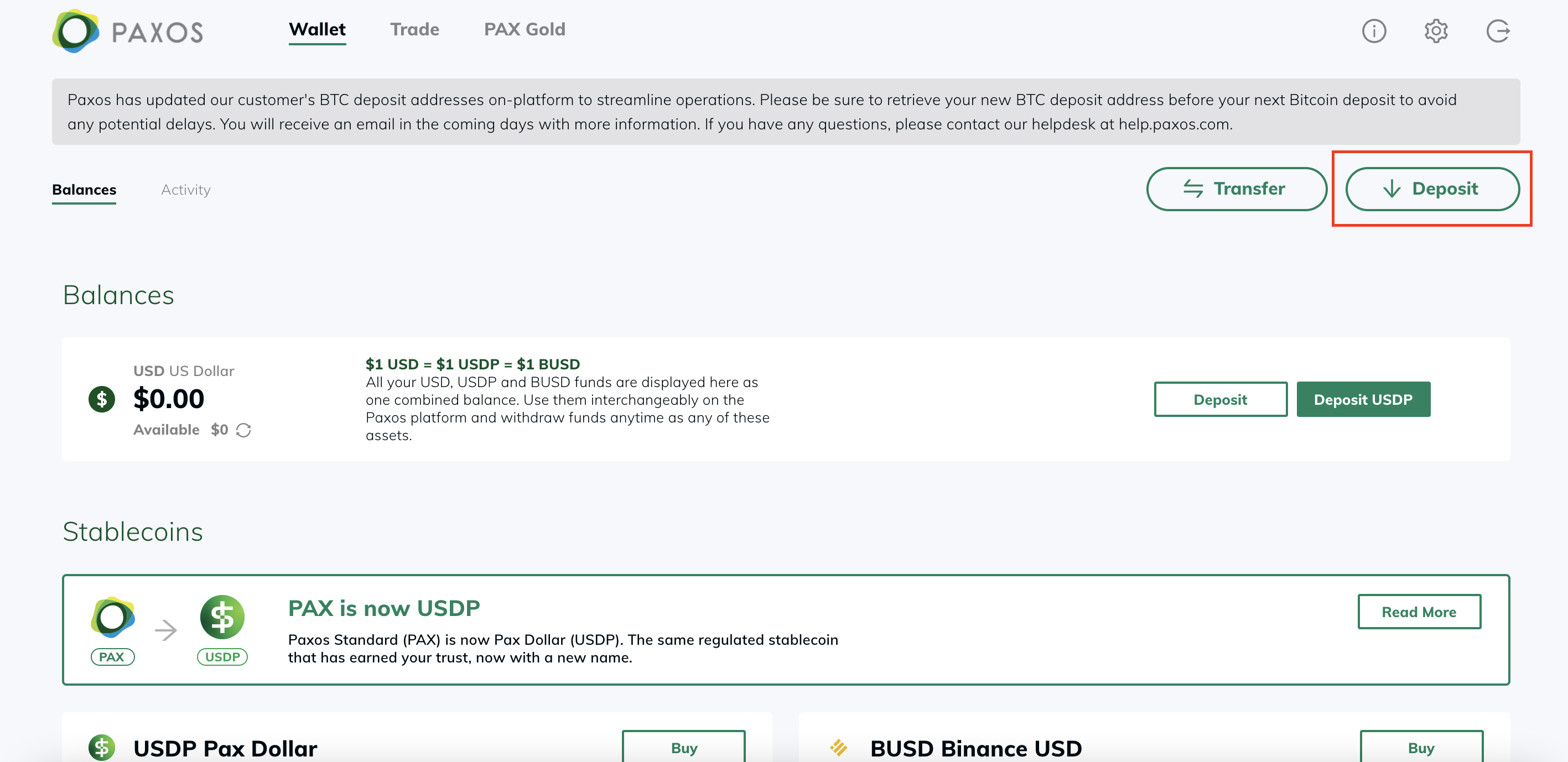 Select the Crypto Asset you wish to deposit
Select the Crypto Asset -
Please note: All ERC-20 based tokens will make you acknowledge that you are getting a deposit address for ERC-20 token. Depositing anything besides ERC-20 tokens can potentially lead to a loss of funds.
This acknowledgement is not for BTC, LTC or BCH because those are not built on top of the Etherum blockchain.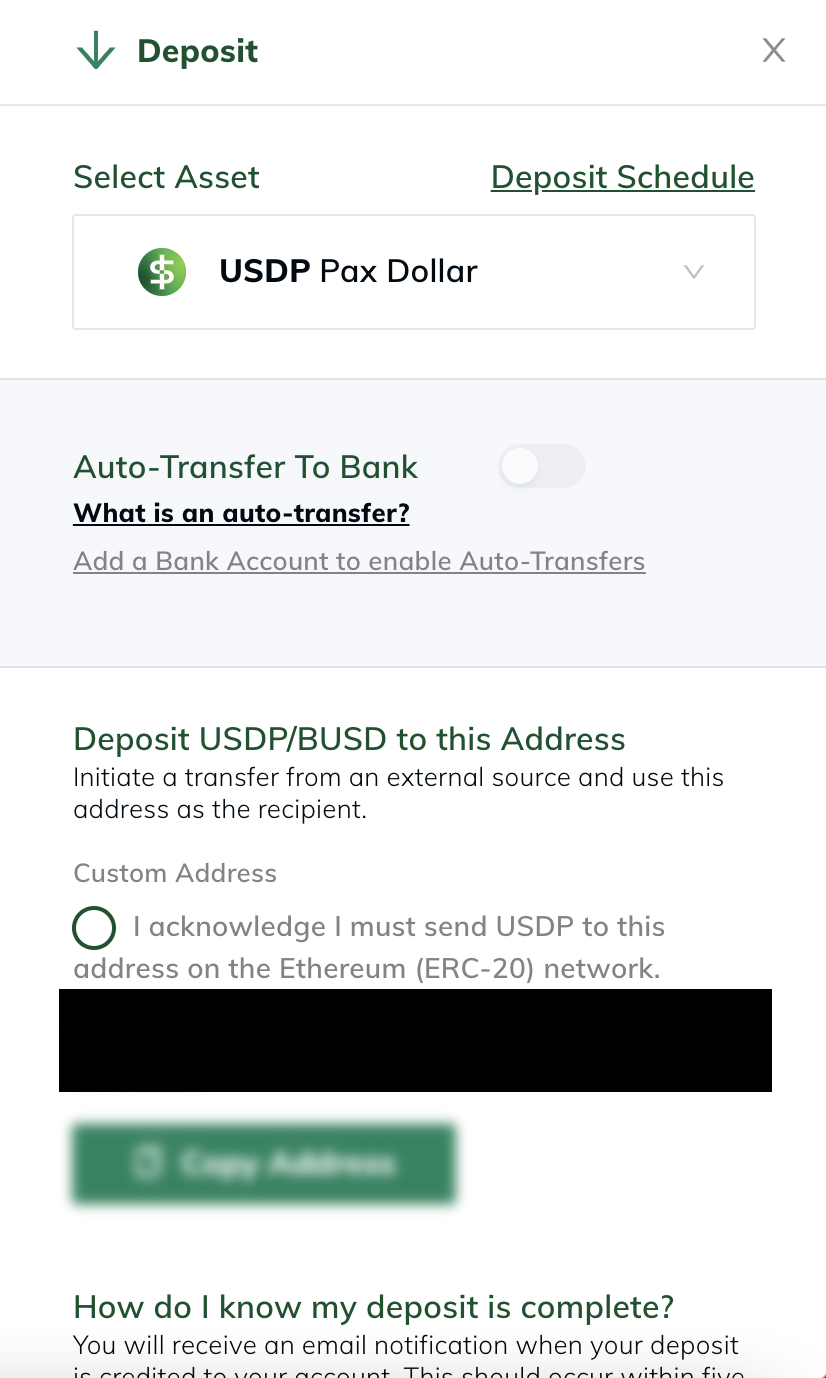 After Selecting I acknowledge your Crypto Deposit for your profile will appear.
Select Copy Address to get your Paxos Crypto deposit address to use on other platforms.
When will I see my deposit?
You will receive an email notification when your deposit is credited to your account. This should occur within a certain amount of time after the required number of blockchain confirmation of your transaction.
BTC deposits are reflected in your account after 3 blockchain confirmations.
USDP, BUSD, ETH, and PAXG deposits are reflected in your account after 12 blockchain confirmations.
Deposit fees
Digital Assets deposits to your Paxos account will not incur any deposit fees on our end.
Deposit & withdrawal fee schedule
WARNING: Please DO NOT DEPOSIT ANY DIGITAL ASSETS THAT ARE NOT SUPPORTED BY OUR EXCHANGE.
Your Paxos deposit address will only support ETH, USDP, PAXG, and BUSD deposits. Please DO NOT send any other ERC-20 token or non ERC-20 token to this address, as these tokens will not be credited to your account. If you have, please see our unsupported token deposit policy here.