Important things to note:
USD is currently the only currency we offer on our Paxos platform. Please make sure that the bank account you are withdrawing to supports USD
Any withdrawal to a bank account that is not under the same name as your Paxos name will be considered a third-party withdrawal and therefore rejected
How to Withdraw to your Bank Account
In order to submit a USD withdrawal request you must have saved the bank account information in your account settings page. Here's how to save the bank account information:
1. Select the "Transfer" button in the top right hand corner of the home dashboard, under "Wallet"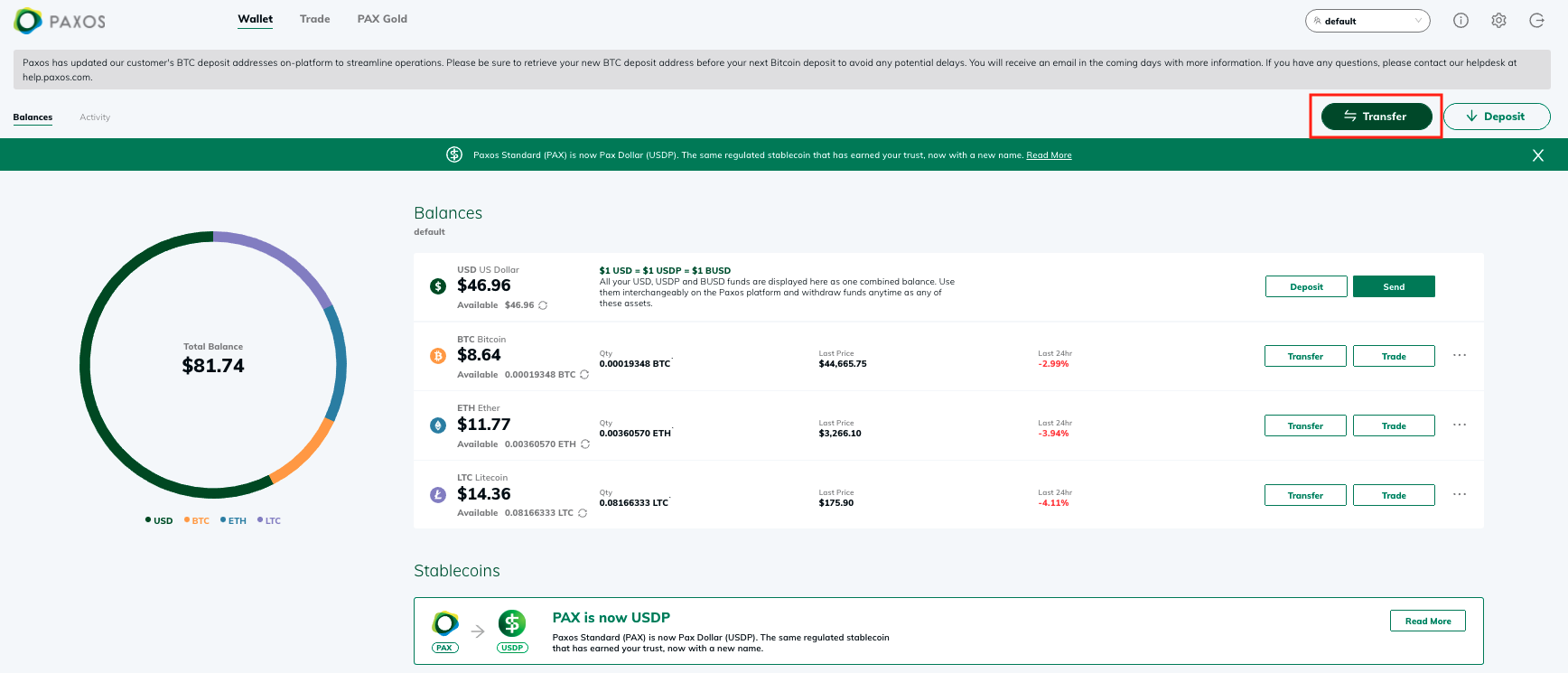 2. Select "USD" as asset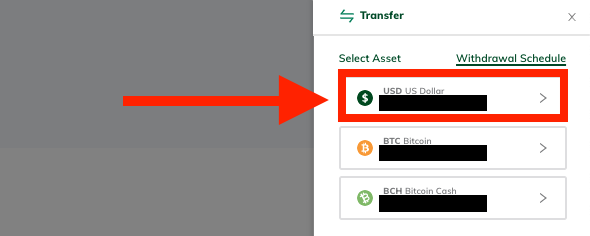 3. Click on "To Bank"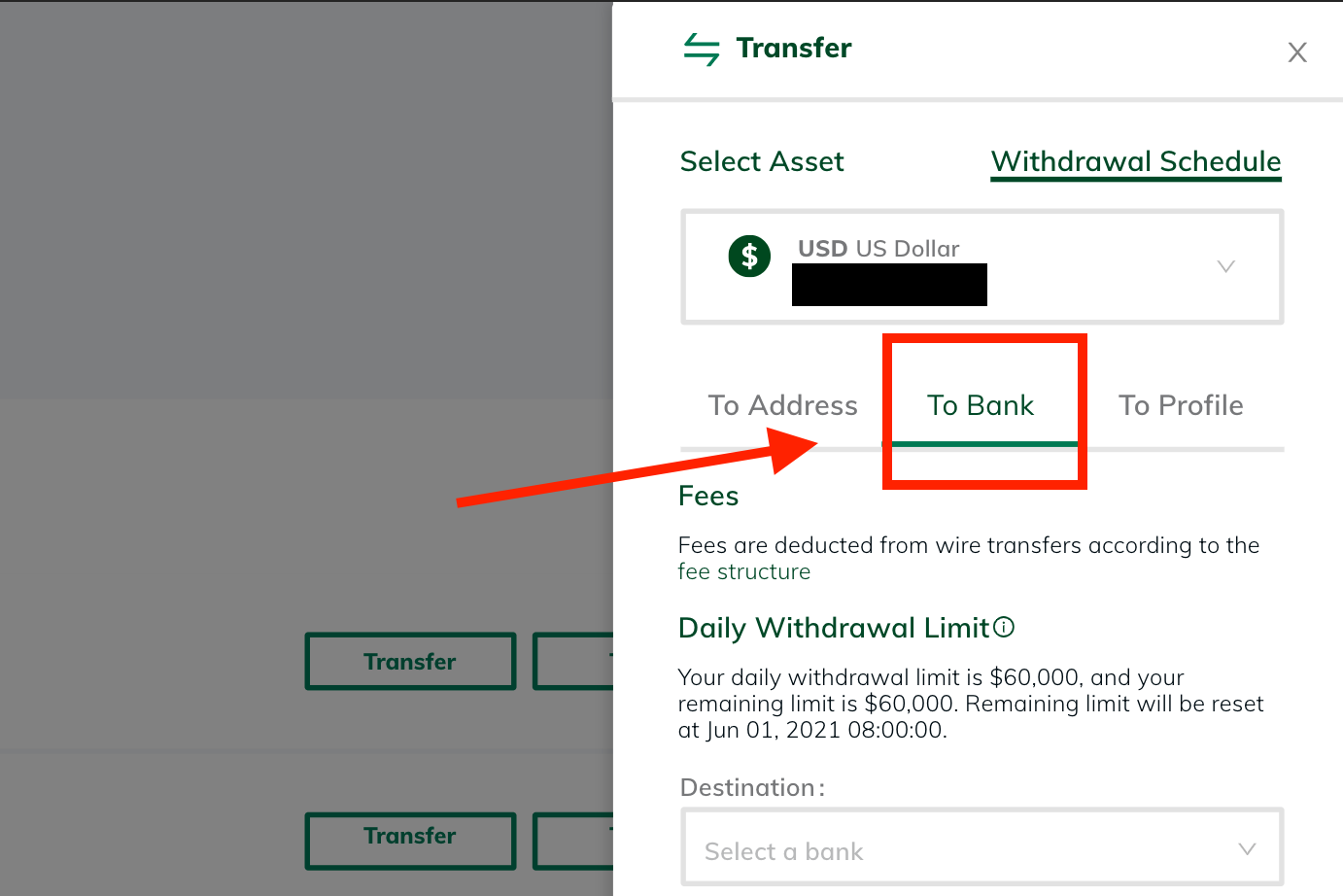 4. Under "Destination", select "Add New Bank"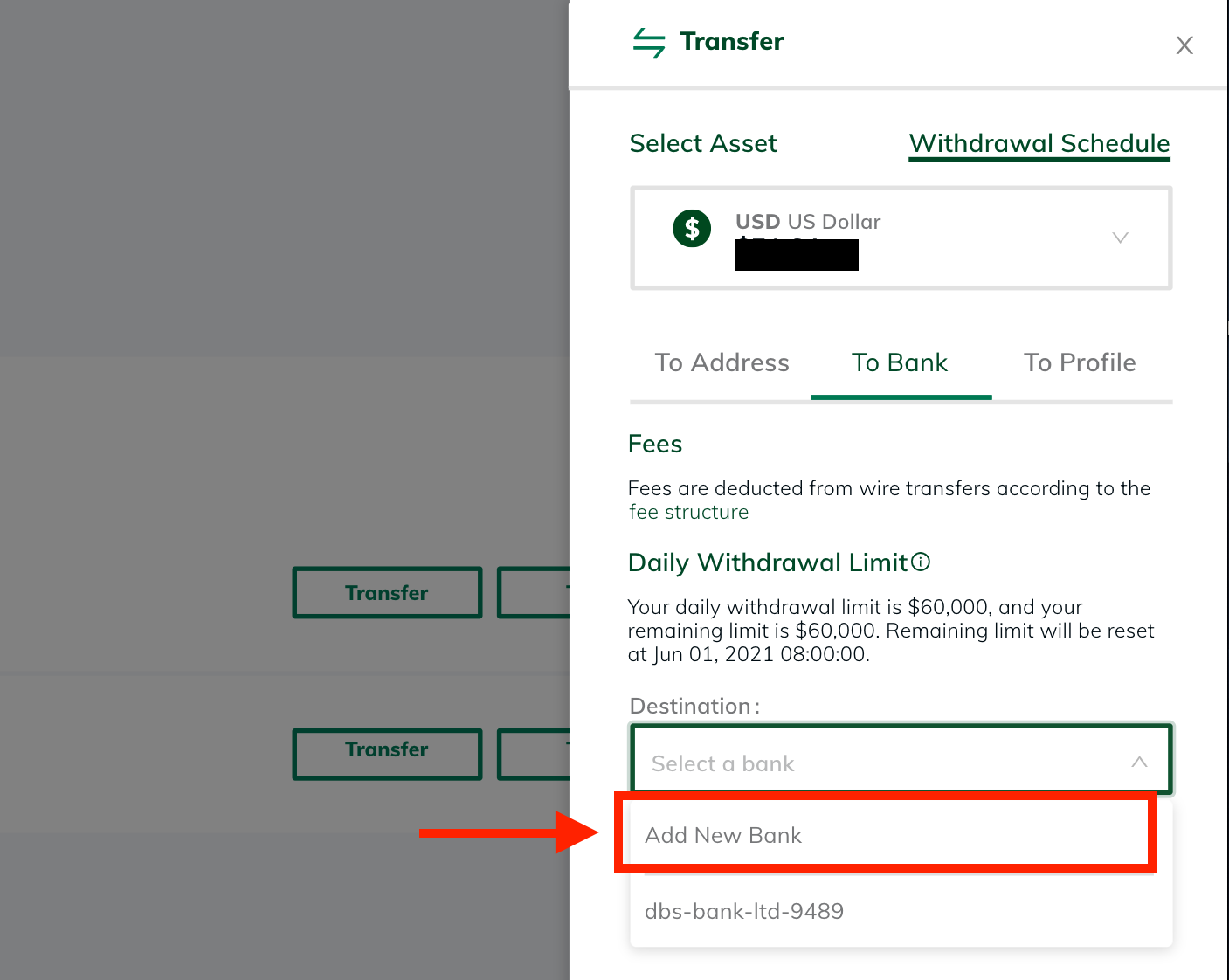 5. Select the type of bank you are withdrawing to and fill in the relevant details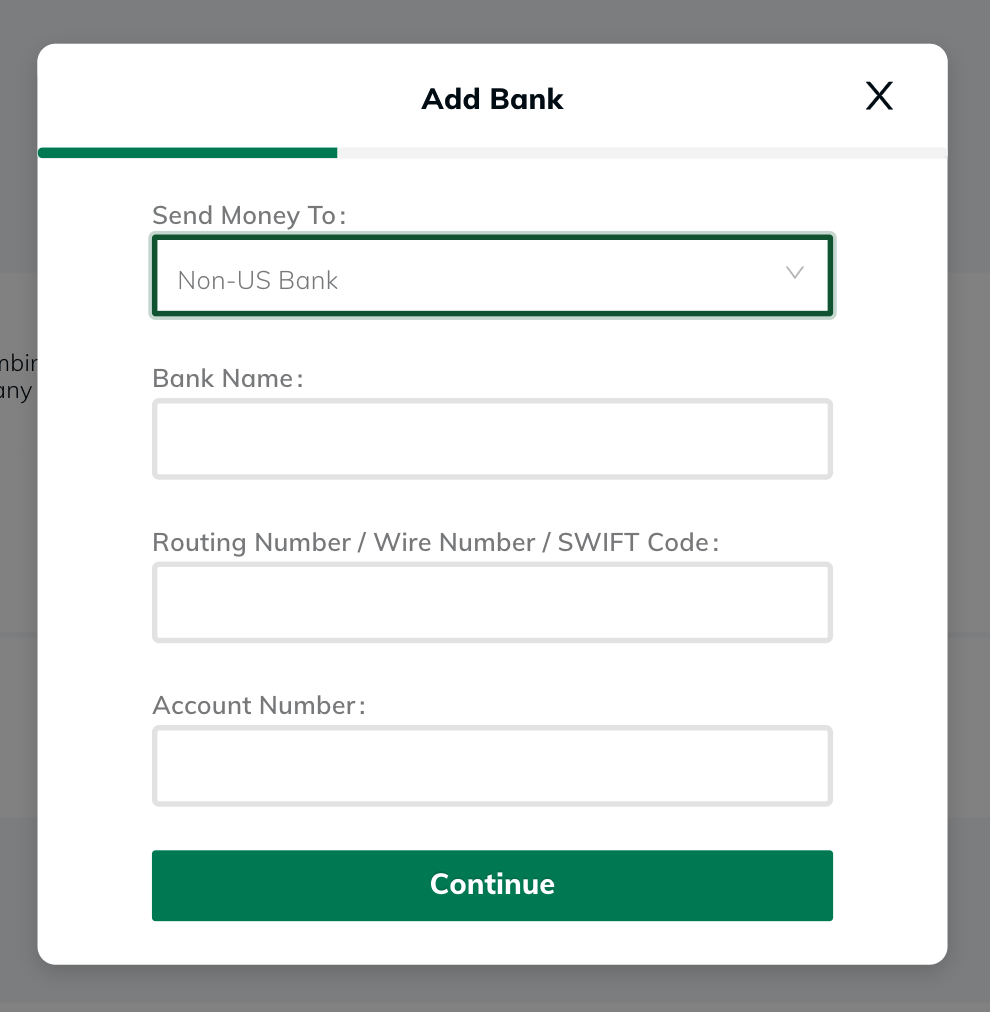 Note:
If the name of your bank exceeds the limit of 35 characters, please reach out to your bank for advice on the acceptable name to truncate to fit within 35 characters

Routing number is used for US domestic wires while SWIFT is required for international transfers

If you receive the following error "Network error occurred: SWIFT code XXXXXXXX is prohibited location", we are unable to process withdrawals to your bank. We would advise you to submit your wire withdrawal to a different bank account.
6. Next, check that your personal details are correct and up to date
You can edit your name and address in this section to be sure they match with the info registered on your bank account.
Please do not include the name of your bank as your registered first and last name.
7. Next, you can add a note, name your saved bank details and add an intermediary bank (needed for international wires)

8. Finally, now that you have saved your bank information, proceed to withdrawing
Simply go to Transfer > USD > To Bank and select the bank to which you want to withdraw. You will then be able to key in the amount you want to withdraw and see how much you will receive. Please note that once you click "Complete Transfer", the withdrawal will be requested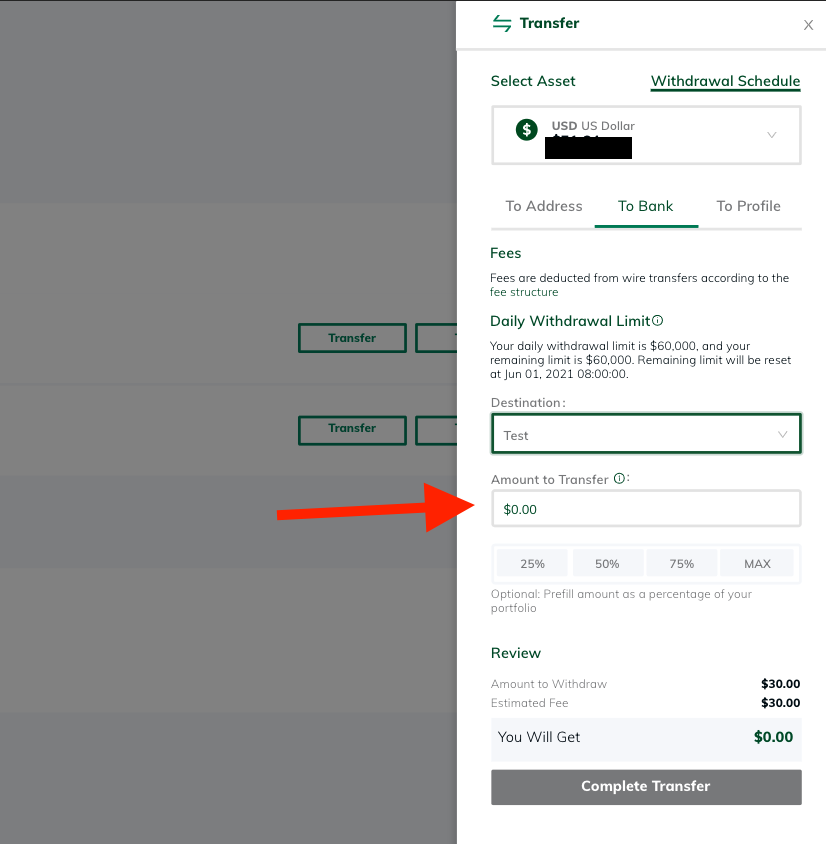 Note: The daily withdrawal limit is set at USD 1,000,000 for individual accounts and USD 50,000,000 for institutional accounts. See more here for increasing your limits.
If you are facing delays receiving your wire withdrawal, please refer to this article.