Saved Bank Accounts
Within the "Saved Banks" tab of the "Settings" function, you can view your saved bank accounts.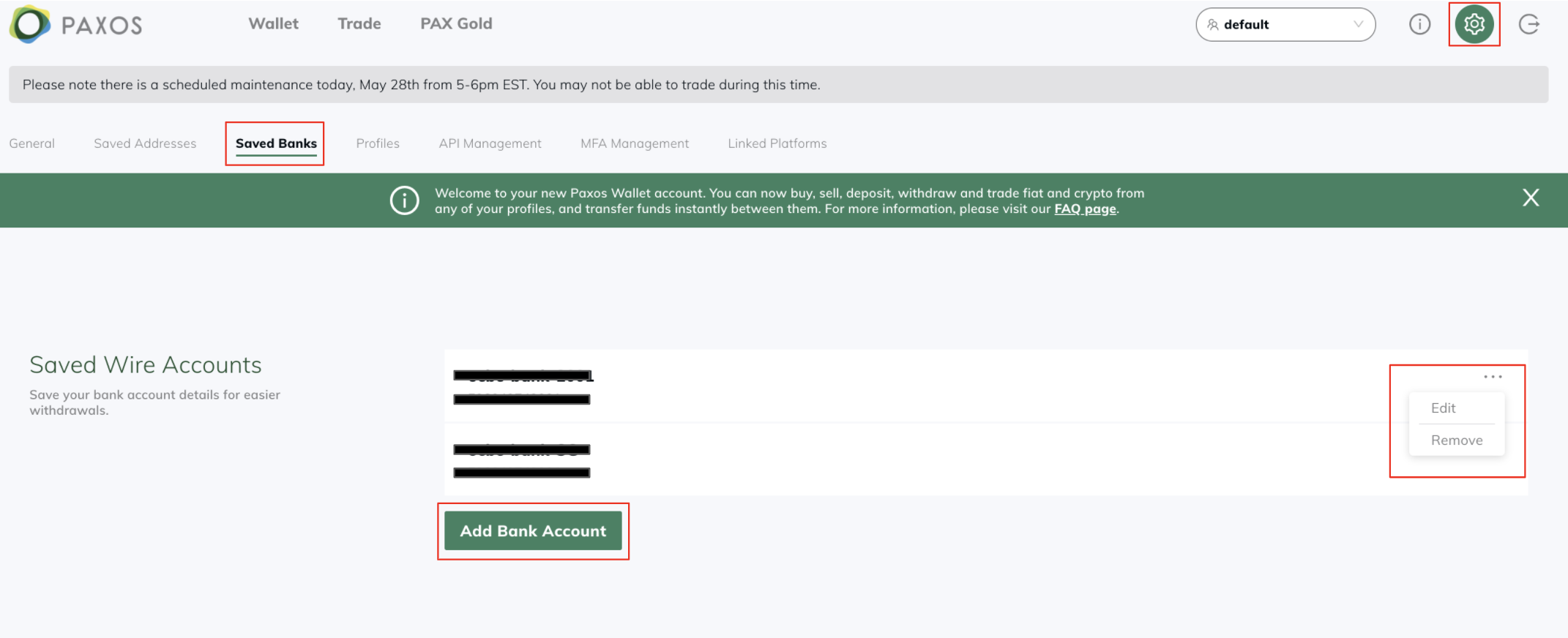 Here you will also be able to "Add Bank Account" or edit/remove a bank account by clicking the three grey dots on the right side of the specific bank account you wish to adjust. You can only edit the name of the bank account at this time.
Adding Intermediary Bank Information
Select "Add Bank Account"
Fill in Beneficiary Bank account details
Review and confirm your first and last name and address
Check the "Intermediary Bank" option
Fill in your Intermediary bank information

Send Money To: US bank
If it is not available, you may input "NA" for the Intermediary Account Number field

You may refer to this article for more information on retrieving the required intermediary bank information.